Best driving apps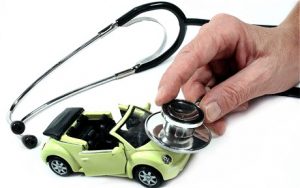 Today there is an app for anything and everything that we need. There are thousands of apps available and an equal number being introduced each day with the purpose of making our lives more easy and enjoyable. Driving experience can be enhanced a lot by using smartphone apps.  Driving on the road has become easy like never before by using the appropriate app. The mobile phone technology has revolutionised our lives and there is no reason why drivers should be left behind. To help you in locating the vehicle in the parking lot or to help you monitor fuel usage you can seek assistance from mobile phone apps. This does not mean that you should be encouraged for using your mobile phone when driving, but if it is just to assist you to drive or manage the car in a better way; it is a valid excuse that can be admitted. Here are some best driving apps that can be used.
Tom Tom
This navigation app has edged past the traditional Google Maps that had attracted drivers in the early days to assist in road navigation.  Being available on the mobile phone, it has done away with the need of additional gadgets to install GPS systems.  Tom Tom has a clutter-free interface that makes viewing easy when driving and it is enabled with speed camera warnings that can alert drivers of impending speed traps. The app has to be subscribed or monthly rentals but the use for the first 50 miles is free.
Aston Martin Experience
Aston Martin has infused its expertise in racing cars into road going cars too. Experience is the name of the app that provides telemetry in the way it is provided in F1 cars. The gyroscope and accelerometer can be used to determine g-force or the force of gravity on your car. The GPS chip helps to measure speed and helps to find the roads around you that are best for driving.
Route Buddy Solo – GB Road Atlas
The whole of British Isles is encompassed in the GB Road Atlas that accompanies the app Route Buddy.  A free version contains a map based on data derived in 2009. The latest map based on 2014 data has to be purchased.  Free routes can be loaded from the web on this offline navigation and mapping software.  The app provides a lot of support in navigation by acting as a planning tool.
Jam Cam Traffic cameras
Drivers can be aware about the traffic scenario all around by using the Jam Cam app. The app meant for iPhones only captures images of traffic on the trunk road networks and motorways complete with real time information accompanying the images. It enables to comprehend the condition of the road ahead so that you can make necessary changes in your driving plan.
Motorway Services, UK
Before you embark on a journey, this app that is available for iPhone users gives you complete information about the location of motorway services en route, operator details, the availability of restaurants and shops and many other relevant information that is useful for driving.